Description


Milestone pre-configures and embeds the surveillance platform into hardware devices running Linux, Mac OSX® or Microsoft®Windows® operating systems to quickly produce combined solutions to a market that increasingly demands low-complexity surveillance solutions. The all-in-one solution is ready-to-use, intuitive, compatible with a flexible choice of supported cameras and available at accessible price points. Milestone Arcus Surveillance
Hardware technology partners can expand their product range without the need to develop their own video management software (VMS). By leveraging Milestone's expertise and brand, partners can deliver an exclusive, co-branded solution to the market, at low risk and low cost.

Milestone Arcus™ Success Story
Video surveillance is a click away for My Cloud NAS users
The Challenge
Western Digital® (WD) is a world leader in network storage solutions. New functions are constantly being added to the popular My Cloud NAS (network attached storage) series.
When the market asked for video surveillance functionality, WD reached out to global video management solutions industry leader Milestone Systems:
How could My Cloud NAS become a best-in-class, reliable, simple and easy to use video surveillance system for My Cloud NAS users?
The Solution
Milestone Arcus™ is an embedded software solution for hardware that transforms My Cloud NAS into networked video recording (NVR) systems for small offices or homes. This serves two purposes: My Cloud NAS works as a small business or in-home network storage system, centralizing and protecting critical data from all PC and Mac computers in a workplace or home allowing remote access to that data from anywhere. It also becomes a full-fledged surveillance system with the download of the Milestone Arcus surveillance application on selected My Cloud NAS models.
Special Offer: Free Camera Licenses
Right now and until December 31, 2016, WD offers free camera licenses to their customers.
Find out more about this WD My Cloud NAS with Milestone Arcus software solution:
---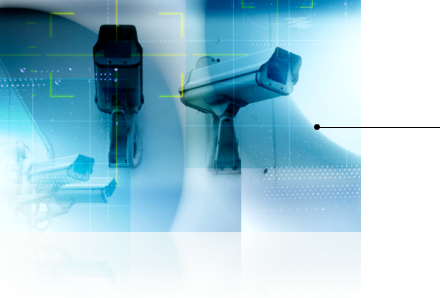 The initial deployment is intuitive and completed within minutes after connecting all devices. 
Switch on the video surveillance solution to scan, configure and begin automatically recording surveillance video from all devices
Log into the all-in-one user interface from any web browser to fine-tune all devices or check for one-click video surveillance system updates for a quick and trouble-free handover
Should there be any issues with the system, alarm notifications will enable action to be taken in the fulfillment of service agreements.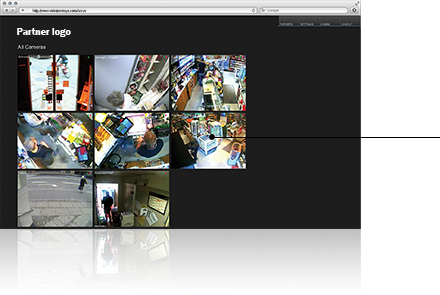 The solution is intuitive, robust and requires little or no maintenance.
Milestone provides a future-proof solution by continually developing its cutting-edge video surveillance platform and making it available through one-click system updates.
Flexibly to choose between using a web browser or mobile device to operate your video surveillance solution:
Log in to the all-in-one intuitive user interface from any web browser to operate the surveillance solution or view live video, search and export video evidence
Download Milestone Mobile, an application for smartphones and tablets available from Google Play and the App Store℠. Milestone Mobile offers convenience and greater awareness when on-the-go, enabling any follow-up action to be taken where necessary.Learn more about the Milestone Mobile application for Milestone Arcus
Milestone Arcus partner materials
Watch the Milestone Arcus partner demonstration video
on how to set up the Razberi Technologies Server Switch.
Milestone Arcus partner flyers
---
More Milestone Arcus resources
Milestone ARCUS Surveillance Software